May 20th, 2022
Due to the popularity of our Cash on Delivery (COD) service, we enabled the COD calculator which you can use to know beforehand how much you'd be charged for the item's cost + our COD fee before shipping anything to our warehouse.
To do so, simply tab the COD Calculator menu, and put the package amount in JPY.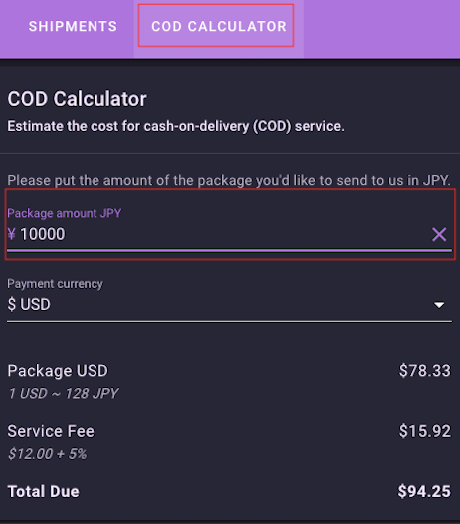 Please check our COD terms
here
.