March 11st, 2022
Previously, we got **
feedback
** from a few customers about the shipped packages' orders which are sorted from oldest to newest by default.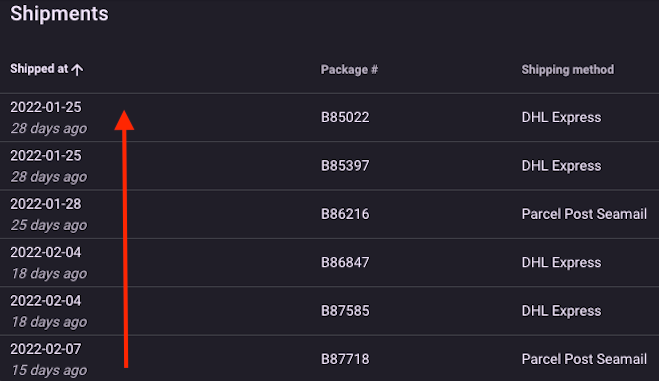 Our team has reviewed this feedback and agreed that it's more useful if the newest shipment can be left at the top of the page. We have fixed the change, and now you can see that the newest shipments are sorted at the top of the page. Hope that this minor change is helpful!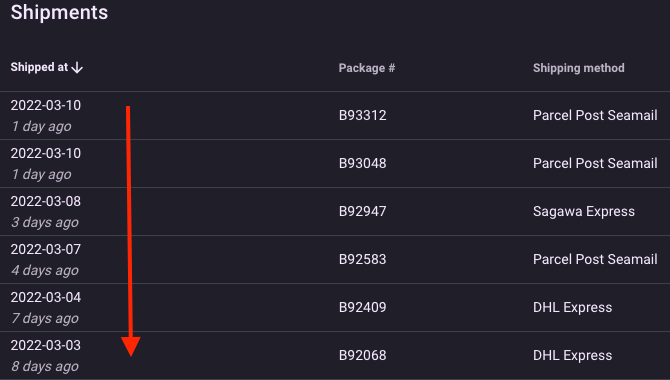 We take customer feedback seriously, so don't hesitate to let us know if you have more feedback!