March 9th, 2022
Following
this article
, previously Japan Post has suspended airmail and EMS shipping to some countries in Europe, such as
"Austria, Netherlands, Sweden, Czech Republic, Denmark, Norway, Hungary, Poland, Portugal, and others."
Today, due to the continuous unrest in Ukraine, Japan Post announced another suspension of service to more countries in Europe, such as
"UK, Germany, Finland, France, Belgium, Monaco, and others."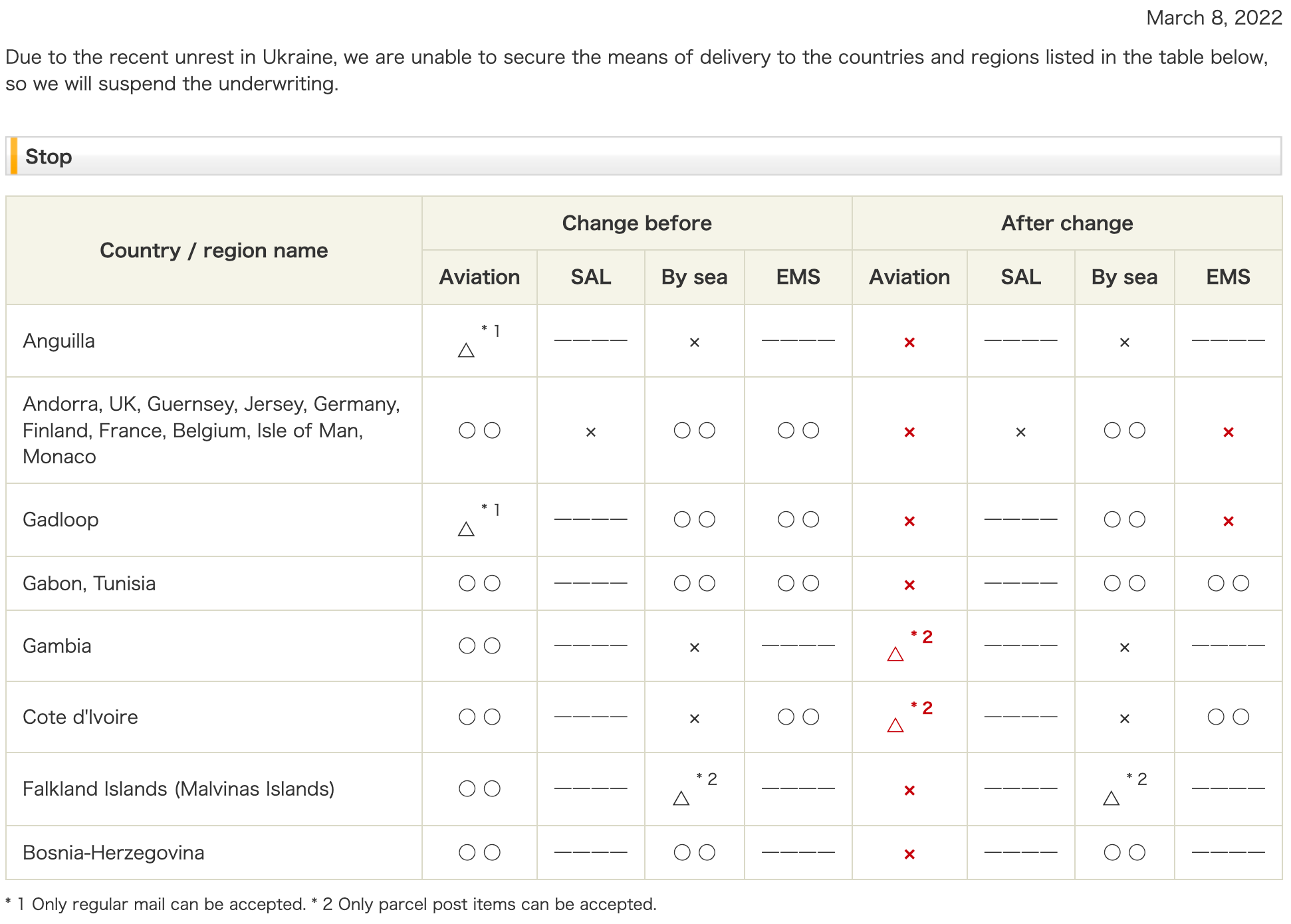 Please check more details
here
.
We regret to inform this situation, but Japan Post has returned the packages that we shipped a few days ago to the above countries. We will process them back to your Mailbox so you can make a new shipping request via another method.
To most of the countries, only Parcel Post Seamail, DHL, and FedEx are available for now
, and we have updated our policy to reflect the changes.
Hope that the situation in the world will recover soon! Feel free to contact us if you have any questions.